04/03/2017, 7:00 pm - 8:00 pm
Woodbridge Town Library Meeting Room
10 Newton Road
Woodbridge , Connecticut 06525
This evening's event has been cancelled. We apologize for any inconvenience.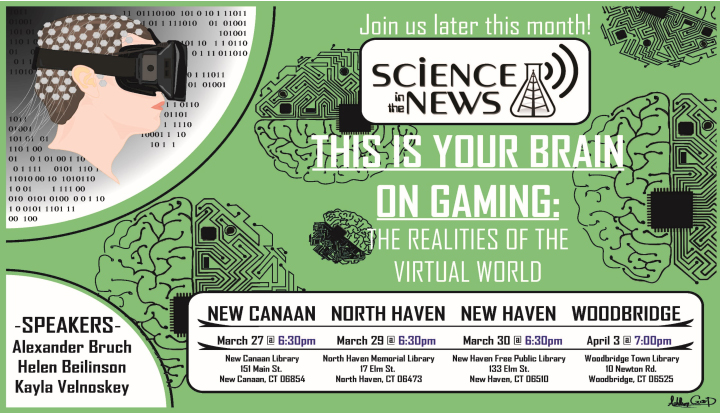 In this month's edition of Science in the News, we will explore the physics, biology, and psychology of video games. Following a discussion of how video game designers (and our own eyes!) bring Mario out of the 2D screen world and into our 3D world, we will take a deep look at the overall impact of video games on our physical health as well as our cognitive, emotional, and social states. As always, Science in the News is brought to you by the Yale Science Diplomats, a group of Yale graduate students a nd post-docs dedicated to science communication, policy, and outreach.
This event is fully booked.