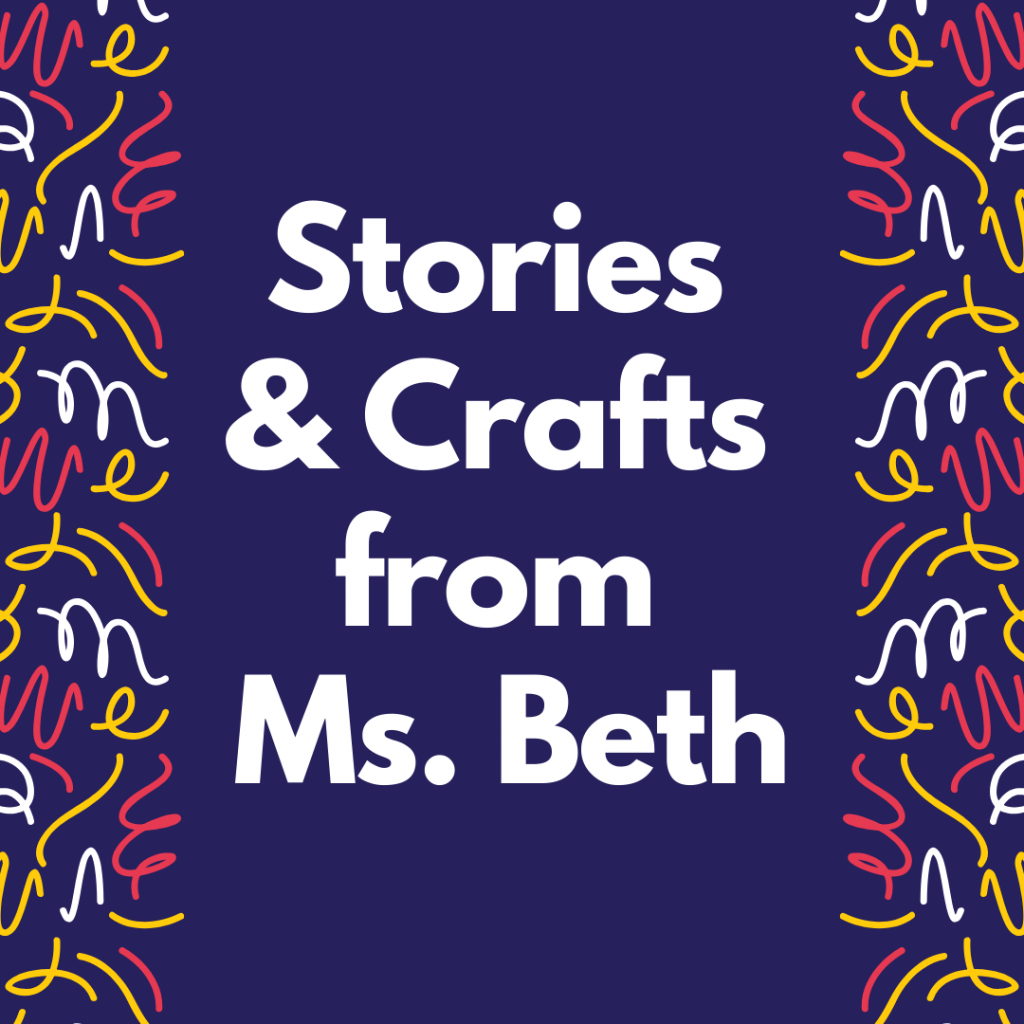 Below you'll find great stories and fun crafts to do while you're at home! Check back regularly for new projects! The newest activities will be at the top of the page.
Tube Craft Butterfly
Make an entire kaleidoscope of butterflies! Or just one. (Yes, a group of butterflies is officially called a kaleidoscope.)
Five Little Monkeys Jumping on the Bed by Eileen Christelow
The uproarious rhyme brought to life! Read the book and then make your own hanging monkey!
Recycled Materials Craft: Egg Carton Monsters
Our second craft made from materials you might be ready to toss in your recycling bin!
Pete the Cat by James Dean
Enjoy this modern classic, or any Pete the Cat book, and make a colorful and fun tube craft!
Tube Craft House or Village
Make one house or several to create a village!
Owl Babies by Martin Waddell
Read the story, talk about the questions, and make the craft!
Fun Shaker Bottle Craft
A new type of project! Use commonly recycled objects to make works of art or things to play with!
Flower Tube Craft
Spring has sprung, and flowers abound! Bring some spring inside with this cardboard tube flower craft.
Olivia by Ian Falconer
Read this Caldecott Honor Award winning book, answer the questions, then have fun with the craft!
Rainstick Tube Craft
Create the sound effects of rain even on a sunny day!
Go Away, Big Green Monster! by Ed Emberley
Ed Emberley's groundbreaking book about mastering fear and emotion through play and imagination has been a bestselling favorite for decades. After the story, discuss the questions and make a big green monster!
Snake Tube Craft
Have fun making one, or ten!!, tube snakes!
Pizza Mouse by Michael Garland
Based on a true story! Read about it, answer the questions, do the craft…and then, watch the bonus video!
Koala Tube Craft
You can make this adorable friend from the land down under with things you have around the house…and it's better than a Vegemite sandwich!
Click, Clack, Moo: Cows That Type by Doreen Cronin
Enjoy this adorable, Caldecott-award winning story together as a family, engage in a book discussion, then make a cute paper plate cow!
Where the Wild Things Are by Maurice Sendak
Enjoy this classic children's book together, and take the time to truly appreciate the wonderful and amazing art created by Sendak. After the story and questions, make your VERY OWN Wild Thing!