10/14/2015, 7:00 pm - 8:30 pm
Woodbridge Town Library Meeting Room
10 Newton Road
Woodbridge , Connecticut 06525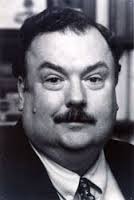 Join Mark Schenker for a series of discussions of three award-winning works of literary fiction from the 1990's. David Guterson's first novel,
Snow Falling on Cedars
(1994), won the PEN/Faulkner Award for Fiction. Bernhard Schlink's
The Reade
r (1995; in English in 1997) was awarded major literary prizes in France, Germany and Italy. Tracy Chevalier's
Girl with a Pearl Earring
(1999) won the UK's Orange Prize for Fiction. They present, respectively, a murder case set in the state of Washington in the 1950's Washington; a complex fictional memoir set in post-WW II Germany; and a young girl's initiation into adulthood set in 17th-century Holland. Oct 14
Snow Falling on Cedars 
Nov 18
The Reader
Dec 9
Girl with a Pearl Earring
Bookings are closed for this event.