01/27/2018, 10:30 am - 2:30 pm
Woodbridge Town Library
10 Newton Road
Woodbridge, Connecticut 06525
Postal service clerks will be at the library, opening a one-stop shop for applying or renewing passports. Fill our your paperwork and have your photo taken at the fair.
No appointments needed; first come, first served.
The flyer below tells you what you need to bring. For other questions, stop by the Information Desk or call us at 203-389-3434.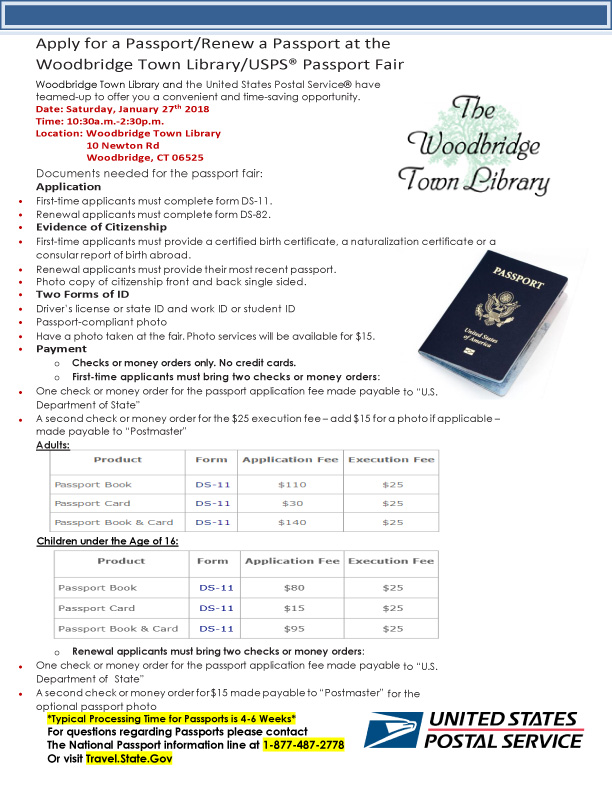 Online bookings are not available for this event.