Five Little Monkeys Jumping on the Bed by Eileen Christelow
No questions this week! Just have fun reading the book and making the craft. If you don't have a copy of the book, check out the ebook from hoopla.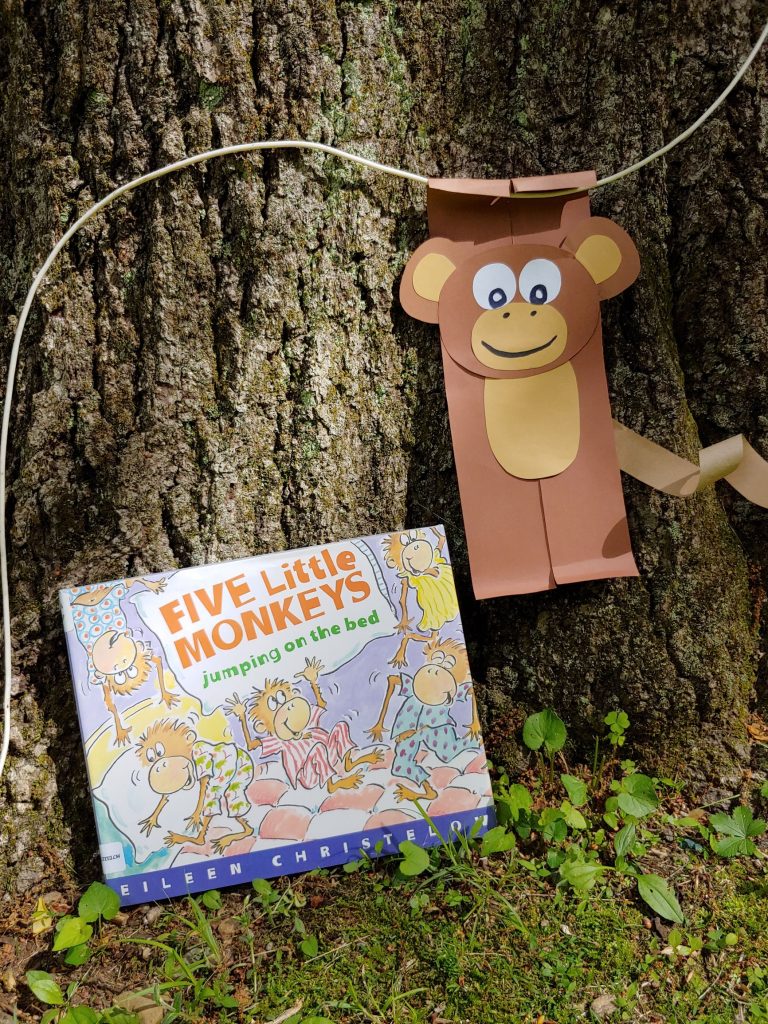 Hanging Monkey Craft
Materials:
Brown paper 9″×12″
Tan and white paper
Black marker
Scissors
Glue stick
Template
Instructions:
Fold brown paper in half lengthwise, then cut about 4″-5″ on each fold to form the arms and legs. Use template to trace and cut out monkey pieces from tan paper; cut out the eyes from white paper. Use marker for nose, mouth, and eye details. Glue pieces in place, curl the hands to hang your monkey on a branch or anywhere!