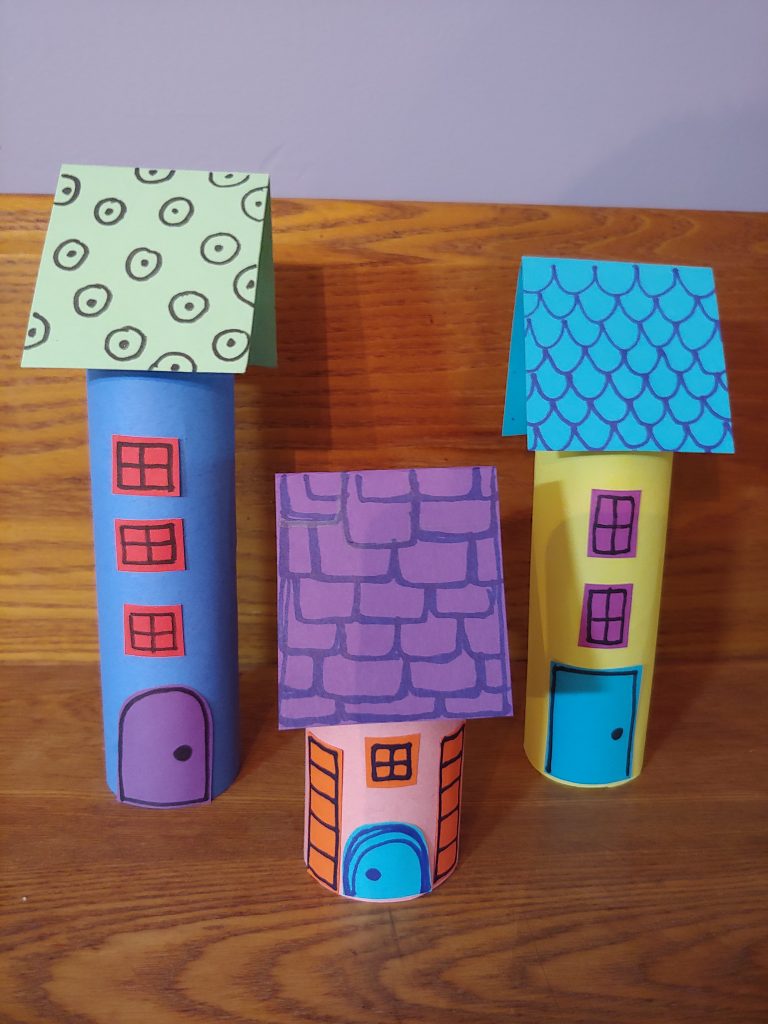 Make one house or an entire village!
Materials:
Toilet paper or paper towel tubes of different lengths
Construction paper in a variety of colors
Scissors
Ruler
Markers
Glue stick
Clear tape

Instructions:
Measure desired color of paper to fit around each tube, cut, and glue onto tube, trimming off excess paper.
Cut pieces of paper 5″×2.5″ for each roof, fold in half.
Use the marker to draw and cut out doors and windows for each house, add details, and glue onto place on tube.
For each roof, draw shingles or any designs you like, then tape the roof to the top of the house.
For added fun, use paper to make chimneys, trees, sidewalks, or anything you want to add to your village!