Owl Babies by Martin Waddell
Read the story together, talk about the questions, then have fun with the craft! If you don't have the book at home, borrow it from hoopla!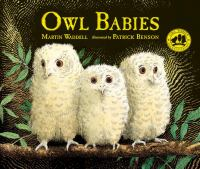 Questions
What are the names of the baby owls?
Where do they live?
What can be found in their home?
Where do you think the mother owl went in the middle of the night?
How did Bill feel about his mom being away?
How long do you think the babies waited for her?
Why did they have to be brave?
Whose branch did they all sit on?
How did they all react when their mother returned?
Do you know what a baby owl is called?(An Owlet)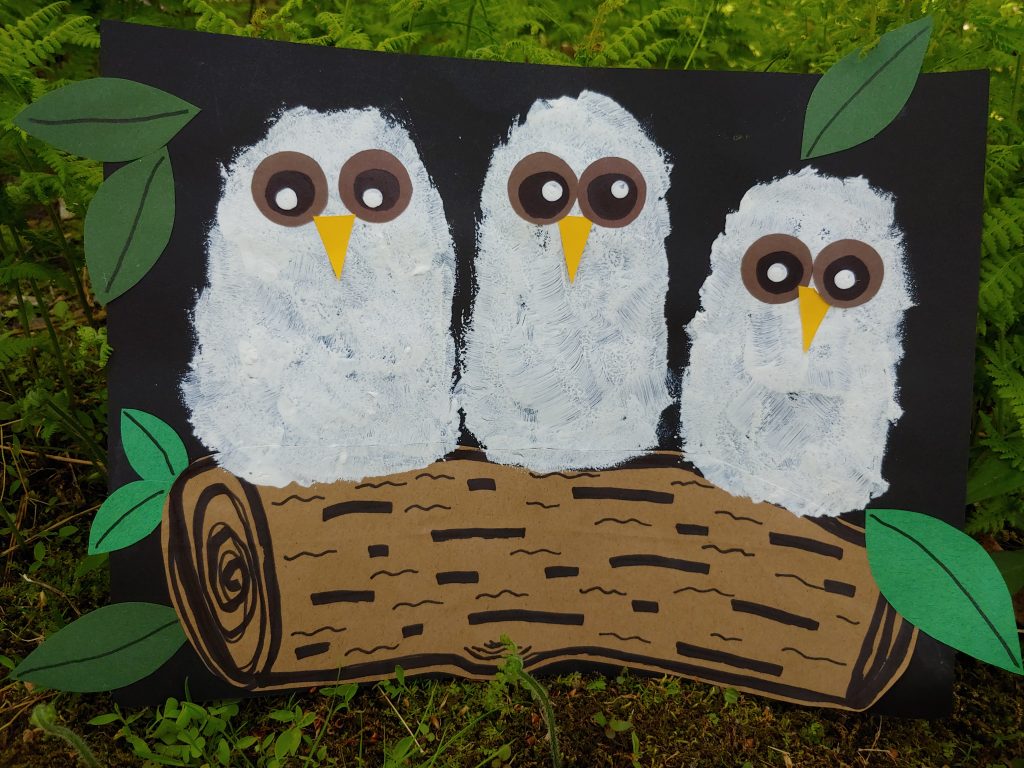 Paint and Paper Owl Family Collage
Materials:
9×12 black paper
Brown, green, yellow paper
White paint
2″ foam paint brush or cotton balls
Scissors
Black marker
Glue stick

Instructions:
Draw a branch on brown paper, cut out and glue to bottom of longer side of black paper. Use marker to make tree bark lines. Dip paint brush or cotton ball into white paint and dab into shape of owls sitting on the branch. When dry, cut out eyes, beaks, and leaves and glue on to complete the collage. Draw black circles inside of brown eyes, then dip a pencil eraser into white paint and stamp onto middle of eyes. Template provided if you wish to use it.