Olivia, written and illustrated by Ian Falconer, received the Caldecott Honor Award in 2000. Read the story, answer the questions, then have fun with the craft!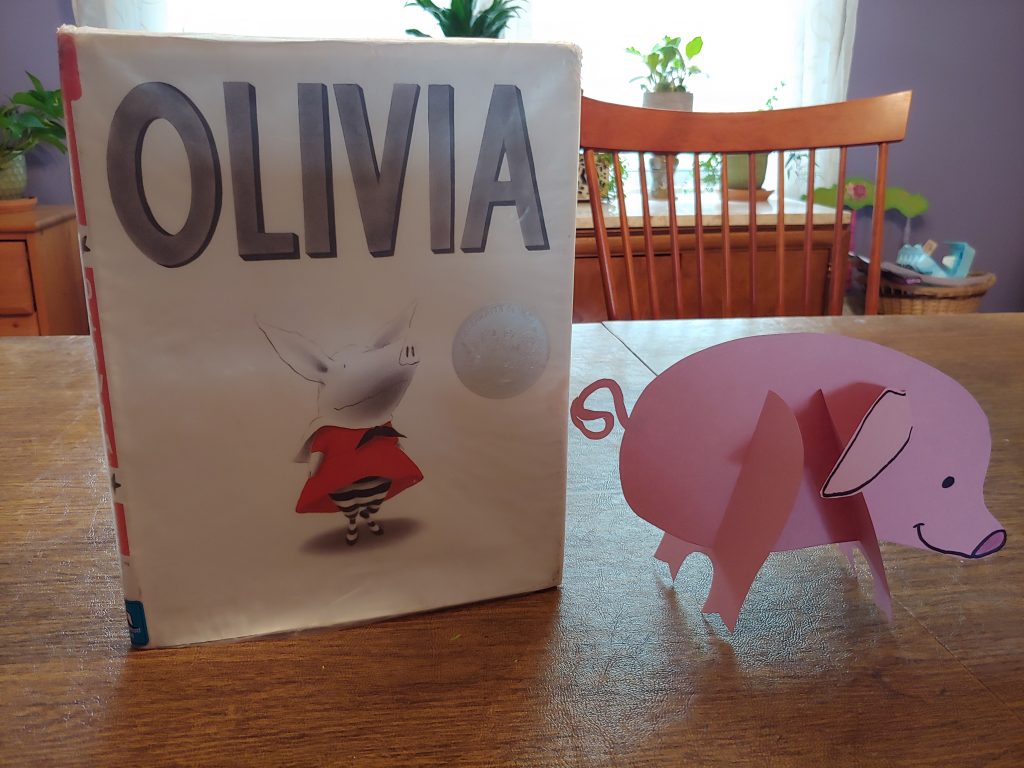 You can read the original Olivia with hoopla, as well as Olivia Forms a Band, Olivia Saves the Circus, and Olivia…and the Missing Toy.

Questions:
1. What are some of the things Olivia is good at?
2. What are the names of her brother, dog, and cat?
3. What is Olivia's morning routine? What is a routine?
4. Can you guess Olivia's favorite color?
5. Does Olivia cooperate with her mother at home? Do you know what the word cooperate means?
6. Where does Olivia like to go on rainy days?
7. What happens when she paints at home?
8. How many books does Olivia get at bedtime?
9. Can you ever read too many books?
Stand-up Paper Pig
Materials:
Pink or any color construction paper
Scissors
Pencil or black marker
Glue stick
Template (click here)

Instructions:
Use template to cut and trace pig shapes onto construction paper, then cut out.
Make details with a marker, such as eyes, feet, smile.
Make a squiggly tail and glue on, then glue ears on to head.
Cut on dotted lines on body and legs, slot together and stand up.