Go Away, Big Green Monster! by Ed Emberley
Read the story together, talk about the questions, then make your very own big green monster. If you don't have the book at home, read along with this video from KidTimeStoryTime.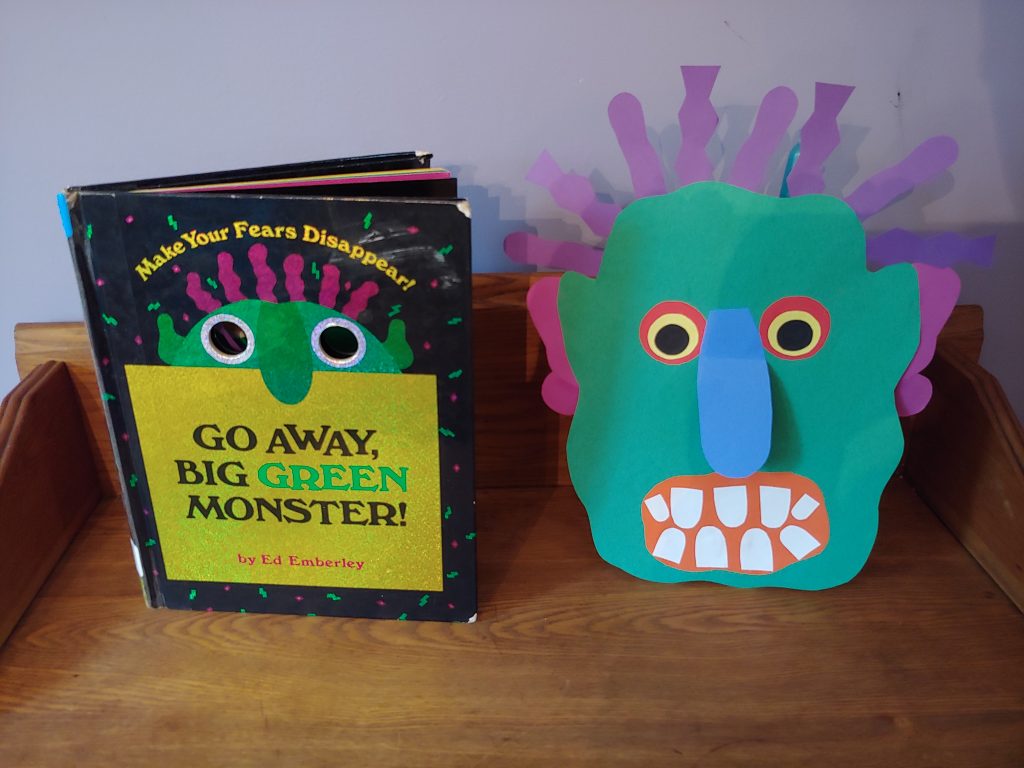 Story Questions:
1. Can you remember the color of the eyes, nose, mouth, teeth, hair, and face of the monster?
2. Was the monster allowed to come back at the end? If so, when?
Your Own Green Monster
Materials:
Construction Paper in a variety of colors
Pencil, pen, or marker
Scissors
Glue stick
Template (optional) (click here)

Instructions:
The fun of this activity is to make it any way you wish. Your Green Monster doesn't have to look like the one in the book, or even be green. You pick the colors, you can draw the eyes, nose, mouth, teeth, ears and hair any way you want, OR you can use the template provided. There are no rules!