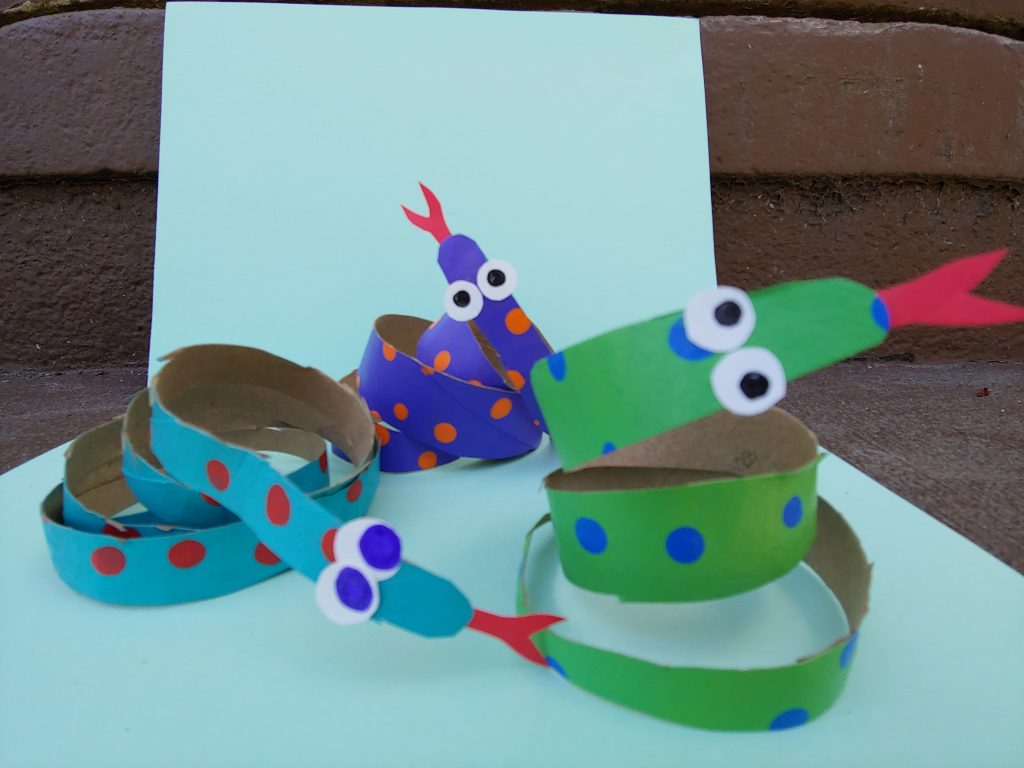 Here are some books to go with your craft!
The Day Jimmy's Boa Ate the Wash
Mouse Count
Materials:
–Tempera, poster, or acrylic paint
–Brushes
–Water (to clean your brushes)
–Scraps of white and red paper
–Black marker
–Scissors
–Glue stick or white glue
Instructions:
–Paint tubes with desired color(s), let dry.
–Use the flat end of a pen to dip into different color paint to "stamp" dots all over tube once dry.
–When tubes are completely dry, start cutting around in a spiral form about half to 1″ thick until you get to the end of the tube. This is best done with your scissors facing the inside of the tube so you can more easily see where you are cutting.
–Round off one end for a face, then cut out eyes from white paper and glue on.
–You can make a tongue from red paper, or color the white paper.
–Glue eyes and tongue onto snake.
–You may need to re-shape the snake by bending it a bit in a circular motion.