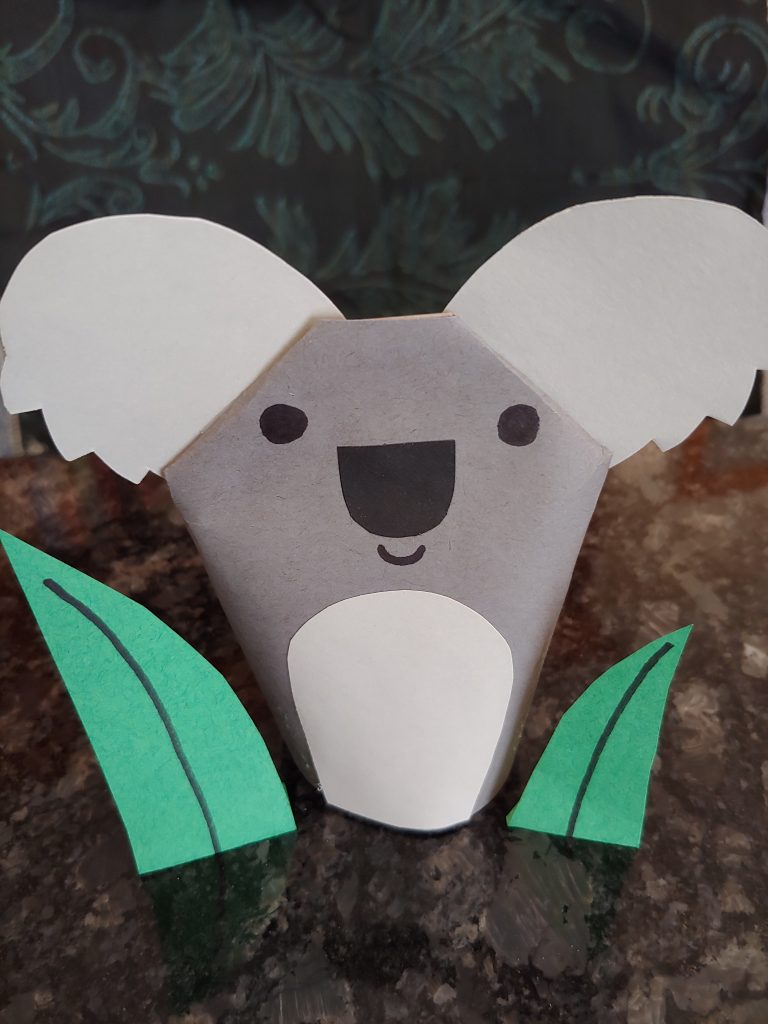 Materials:
–TP tube or 1/3 of paper towel tube (No tube, no worries! Make one by rolling a 5″ or 6″ square piece of paper and taping or stapling it.)
–Dark and light grey paper or paint
–Green paper
–Black marker
–Scissors
–Glue stick, white glue, or clear tape
Instructions:
Start by flattening tube a bit, then fold top two sides of tube down, cut off on fold.
Tape or glue top together to form the Koala's head.
Cover with dark grey paper, glue all around and trim off excess. (Or, paint tube dark grey. )
Cut ear shapes out of light grey paper, glue onto back of head.
Cut a light grey oval shape and glue onto front of body.
Draw eyes, nose, and mouth with black marker.
If you like, you can cut out some green leaves for your Koala.